New VCRware version 3.3 released!
Version 3.3 of VCRware has been released. Various changes have been made to several of the programs to make them easier to use in reconstructing vehicle crashes. The installation process and main program have been updated to support more modern Windows versions.
Please see the order software page for details, or contact technical support with any questions.
News Update: ESI
On April 1, 2014, Engineering Systems, Inc. (ESI) purchased the consulting services arm of Brach Engineering. Ray Brach, Matt Brach, and Rick Mink now provide their consulting engineering expertise through ESI. Information about ESI and how to contact Ray, Matt, or Rick regarding these services can be found on ESI's web site. You will continue to find information regarding technical papers and software from the engineers at Brach Engineering on this site. Please contact Matt Brach at rmbrach@engsys.com with any questions pertaining to the consulting services.
Technical Books
Teach yourself with our professional books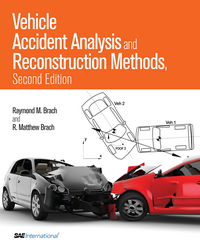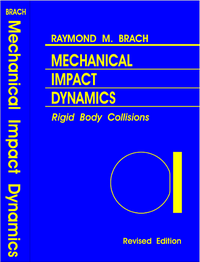 Get all the software tools you need and more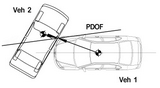 VCRware 3.3 uses optimization tools to help you efficiently and effectively analyze and reconstruct vehicular accidents. It's fast, easy, validated, and accurate. You get access to twelve programs, plus free technical support, all for a reasonable price.